This new advertising campaign for Stodal, a Boiron's product, developed by Swan France and Indiana, was directed by Stéphane Berla, inspired from the original designs by a young talented illustrator, Marina Coudray.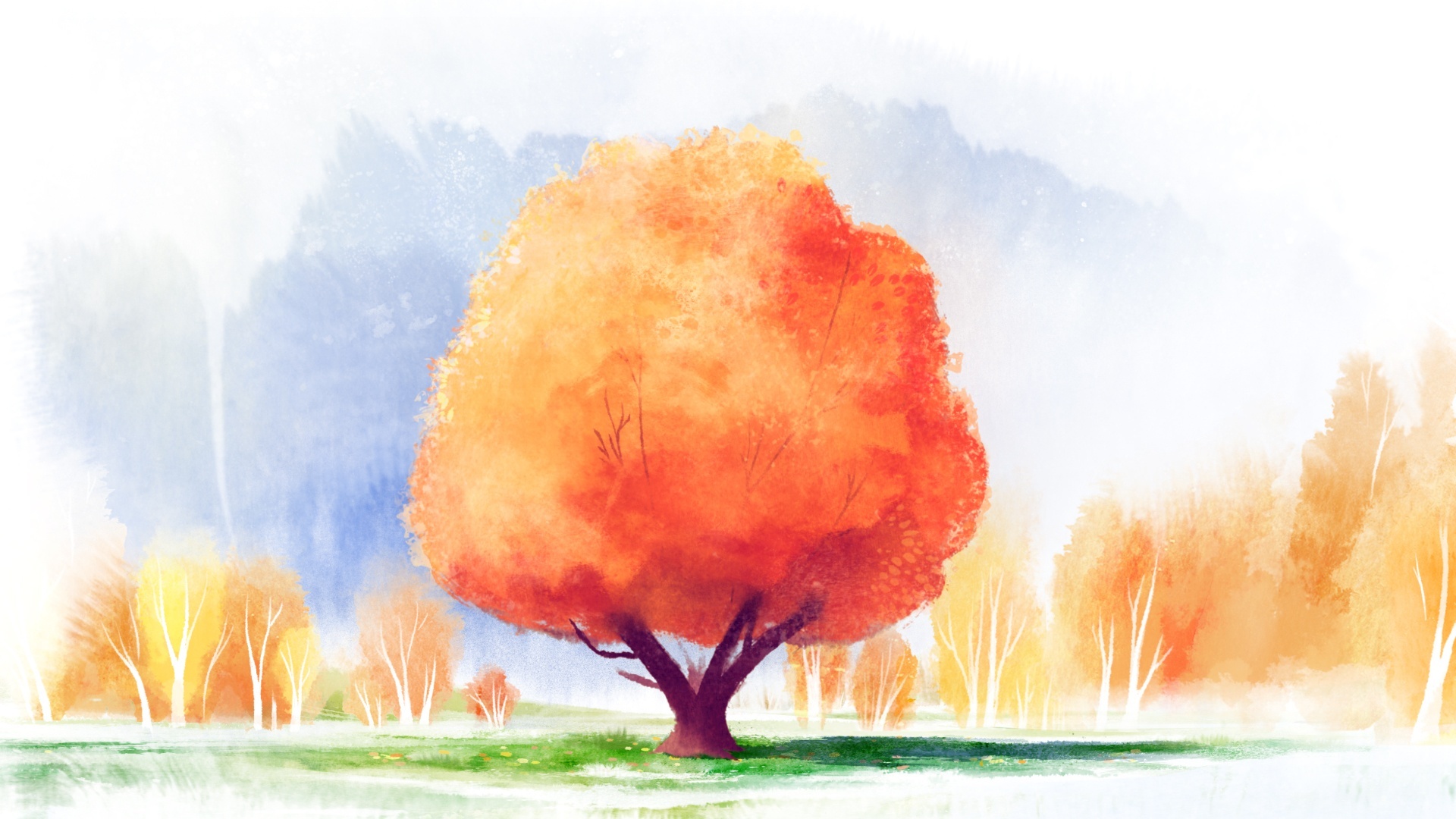 One of the intentions of the film was to create a particularly more textured and organic universe, which creates the impression of moving paints, without forgetting an alive animation. In general, the animation movies are produced through solid-colour backgrounds to facilitate the animation. For this project, we wanted to go further, with the help of the Parisian studio ChezEddy.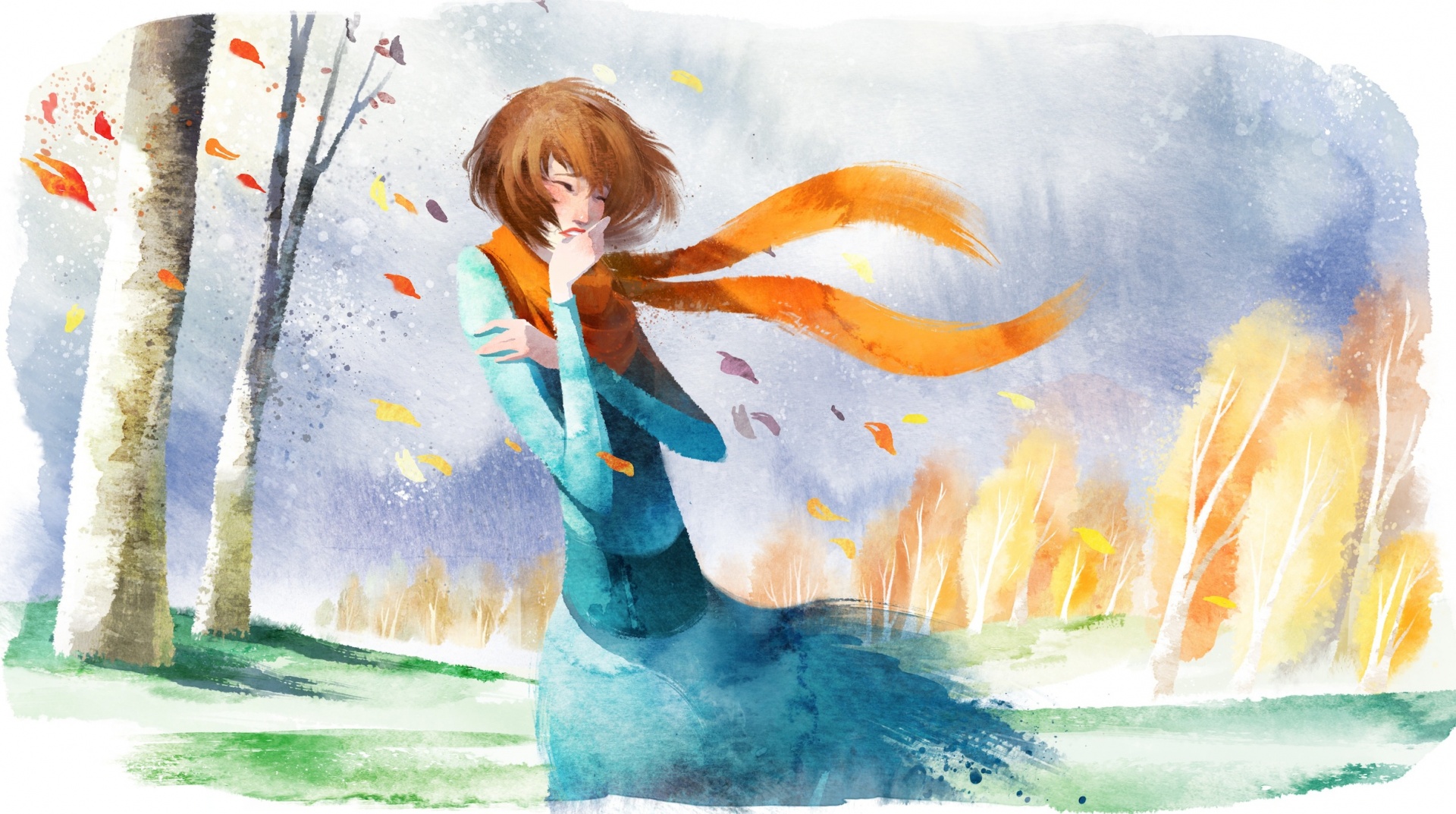 To get this sophisticated result, we worked with successive layers on TV Paint, to come closer from the designs created by Marina. The animated elements were integrated in a 3D environment which permited to do all the camera movements and then the transitions to ink and aquarelle stains, to be filmed after all.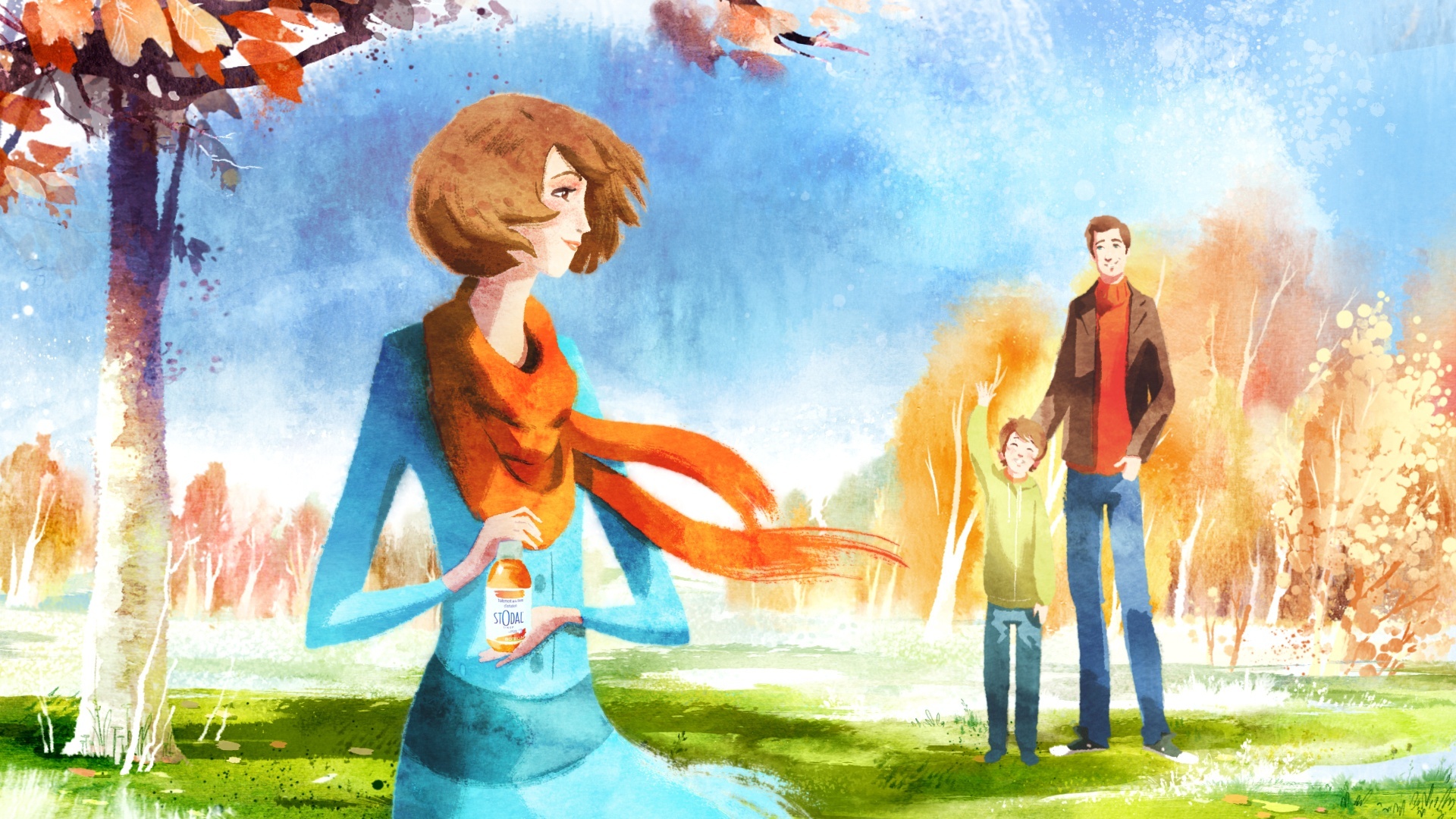 This movie stands for a new universe that we developed with the Boiron Group, more artistic and poetic, illustrating the positive and human values of the brand.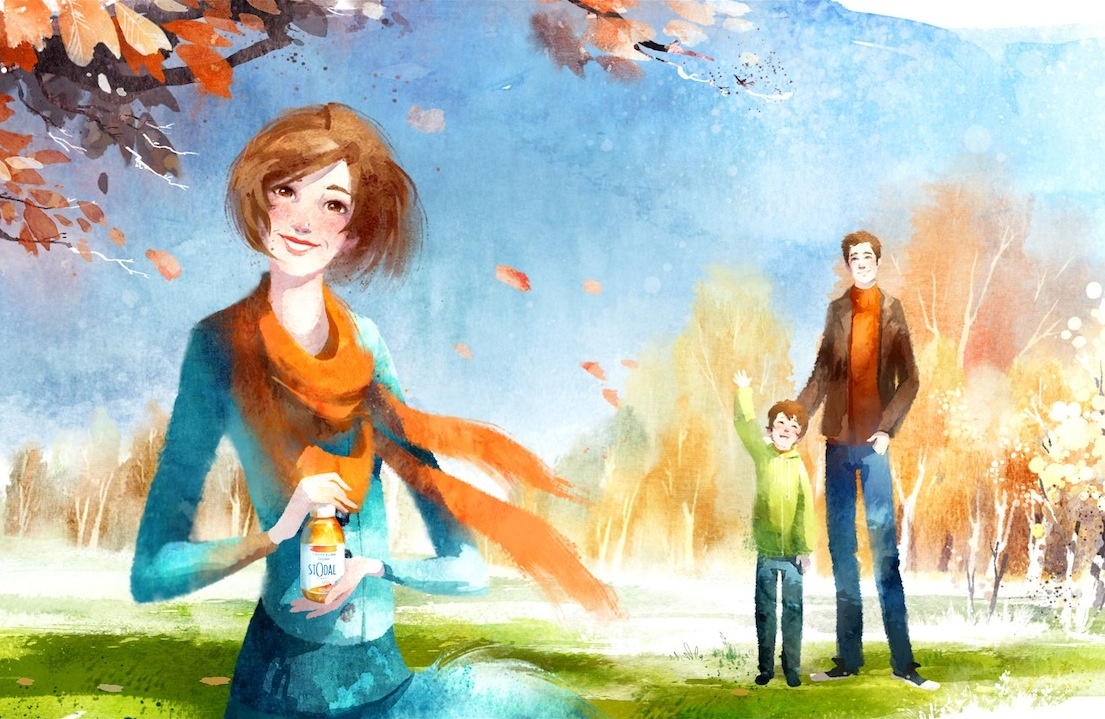 Product: Stodal
Title: « The Tree »
Type: Advertising Spot
Client: Boiron Group
Agencies: Swan France & Indiana
Production: Swan France
Animation Studio: ChezEddy
Art Direction: Alexandre Charlet
Copywriting: Serge Piediscalzi
Direction: Stéphane Berla
Designs: Marina Coudray
Duration: 18 sec
Medium: TV & Print
Diffusion: From winter 2013